ABOUT THE PROJECT:
Indiana's Courthouse Squares showcases all 92 county courthouses and their adjoining squares in the state of Indiana. County courthouses serve as iconic fixtures for a community's identity that: symbolically asserts the rule of law at the center of American society; exhibits a unique architecture that captures the era in which the structure was built; serves as the iconic edifice for many of the county seats; and provides centralized places for economic and social activities. In recent decades, several communities in Indiana have taken significant efforts to revitalize their courthouses, which has assisted in the rejuvenation of their surrounding squares. Many American county seats have courthouses and communities across the United States have either 'commons' or public squares. However, the courthouse as the central feature in a public square is regular feature in Georgia, Illinois, Indiana, Kentucky, Missouri, Tennessee, and Texas (Price, 1968, p. 31).
Of the 92 Indiana counties, 83 communities have retained their historic courthouses. Several counties have lost their historic courthouses due to natural disasters (Crawford and White), or choice (Cass, Clark, Delaware, Floyd, Madison, and Marion). Martin and Perry counties have retained their original structures as part of historical societies, but have modern buildings to serve government business. Dearborn, Harrison, Lake, LaPorte, Perry, St. Joseph, and Wayne counties all have retained their original courthouses, but have modern buildings for government use (Indiana's Courthouse Preservation Advisory Commission, 2011). The photographers' primary objective was the historic structure, not always the modern building serving a county seat. Every effort was made to photograph all structures whenever possible. All photographs were taken between May - August 2013.
State lawmakers in the 2008 session of the Indiana General Assembly passed a law creating the Courthouse Preservation Commission. The commission is tasked with providing information, recommendations, and support for historic courthouses across the state.
---
RATIONALE:
In recent years, the Knight Foundation and Gallup conducted a broad survey of communities across the United States in order to determine what keeps residents attached to a particular community. Known as 'Soul of the Community' (Knight Foundation, 2008), the study concluded that several 'drivers' motivate people to 'attach' to their community. Top drivers include the surrounding aesthetics, social opportunities, and the acceptance of diversity. Specifically, the study found that "what attaches residents to their communities doesn't change much from place to place" and "While the economy is obviously the subject of much attention, the study has found that perceptions of the local economy do not have a very strong relationship to resident attachment. Instead, attachment is most closely related to how accepting a community is of diversity, its wealth of social offerings, and its aesthetics."
The Knight study's conclusions suggest that individuals seek a sense of 'place' in their community that is open to diverse populations within a setting of unique architecture and landscape, while offering social opportunities to meet like-minded individuals. A courthouse square can serve this sense of 'place' for a community. By accentuating and promoting local architecture (aesthetics), historical significance, centralized urban areas (social opportunities), and local tourism - 92 communities across the state of Indiana can rejuvenate central urban areas and stem the tide of the current 'brain drain' taking place.
Modeling European urban planning, communities in the Midwest originally developed living arrangements around dense, centralized commercial districts (Price, 1968). The center of these areas often includes a courthouse; a symbolic edifice indicating that the rule of law is the center of the American experiment. The overriding concept was quite similar to the European model, but lacked the often placed religious edifice as the titular dwelling in the town square. American courthouse squares were surrounded by restaurants, shops, government offices, and transportation hubs. These amenities offered unique opportunities to landscape and construct edifices with aesthetics in mind, while furnishing the mechanism for a community's social interaction. These two aspects of the 'town square' fall closely in line with two of the three drivers found in the Knight study: "its wealth of social offerings, and its aesthetics." By promoting, rejuvenating, showcasing, honoring, and disseminating the aesthetic and social potential for these squares, an awareness project such as this will help to better utilize these urban spaces.
Putnam, Hamilton, Randolph, and Tippecanoe are but a few Indiana counties that have recently revitalized their courthouses in recent decades. These efforts were followed by increased commercial and economic activities within their adjacent squares. Realizing this potential, the state of Indiana recently convened a Courthouse Preservation Advisory Council to provide guidance and information to counties about revitalization efforts.
This project will assist in these efforts by:
1). Promoting the historical Indiana Courthouse with high-resolution photography.

2). Providing a centralized resource for disseminating visual materials for historians, economic developers, preservationists, and the 2016 Indiana Bicentennial.

3). Updating the historical record.

4). Taking a wide inventory of central urban areas for community development aligned closely with two of the three drivers in the Knight Soul of the Community study.
---
THE FUTURE OF THE PROJECT:
This project will develop further in preparation for Indiana's 2016 Bicentennial Celebration. Please check back for updates, or follow news and information on the project's Facebook page: http://www.facebook.com/indianacourthouse.
---
LEGAL:
All photographs, maps, and other materials are copyrighted by Ball State University. Non-commercial use is permitted upon request and high-resolution versions of photos can be provided to county and state entities upon request with proper sourcing. Please contact project photographer, Chris Flook for more details: (email: caflook@bsu.edu).
---
SUPPORT:
Indiana's Courthouse Squares was generously supported by Ball State University's Sponsored Programs Office in summer of 2013. Additional support was provided by Ball State University's: Department of Telecommunications; College of Communication, Information, and Media; and Building Better Communities. Ongoing project support will be provided by the Indiana Office of Tourism Development and Indiana's Bicentennial Commission. All photographs were taken by Chris Flook and Jarred Scott.
---
SPECIAL THANKS:
- Kris Scott: BSU Department of Telecommunications
- Chris Raleigh: Logo Designer and Developer
- Kelli Huth: BSU Building Better Communities Fellows Program
- Sarah Lee, Augusta Wray, & Maggie Cude: BSU Sponsored Programs Office
- Jarred Scott
- Allison Rice: BSU Department of Telecommunications
- Joseph Vella: Bayonet Media
- Andrew Bissonnette
- Joshua Carroll: BSU Teleplex
- Lori Byers: BSU College of Communication, Information, and Media

---
OTHER WORK:
Several other photographers have captured Indiana's Courthouses. Please take a moment to view their work as well.
- Dan McGlaun: http://indianacourthouses.com/
- myJanee: http://www.myjanee.com/photoalbum/counties/courthouses.htm
- Purdue University: http://goo.gl/0T2HDK
- http://www.angelfire.com/in4/indianacourthouses/
- Daniel Hartwig: http://libx.bsu.edu/cdm/landingpage/collection/DHWCourt
- Wil Counts: http://www.amazon.com/The-Magnificent-92-Indiana-Courthouses/dp/0253336384
- Janice/SpeedyJR: http://www.flickr.com/photos/speedyjr/sets/
- David Hermansen: Indiana County Courthouses of the Nineteenth Century

---
ADDITIONAL INFORMATION AND WORKS CITED IN THIS NARRATIVE:
1). Price, E. T. (1968). The central courthouse square in the American county seat. Geographical Review, 29-60. Available from: http://goo.gl/NaHZfz

2). Indiana Courthouse Preservation Advisory Commission (2011). Indiana's Historic Courthouses: Re-Investing in Community Treasures. Available from: http://goo.gl/SSYR1P

3). Dilt, J. (Ed.). (1999). Magnificent Ninety-two Indiana Courthouses. Quarry Books.

4). Indiana's Courthouse Preservation Advisory Commission: http://www.in.gov/dnr/historic/5400.htm

5). Indiana's Landmarks Courthouse Task Force: http://goo.gl/5bvqTw

6). Ball State University's - College of Architecture and Planning - Courthouse Drawings Archive: http://www.in.gov/dnr/historic/files/hp-BSU_holdings.pdf

7). Saving Indiana's Courthouses (Indiana Landmarks): http://goo.gl/yPM4mV

8). Knight Foundation, (2008). "What Attaches People to Their Communities?" Knight Soul of the Community. Available online at: http://www.soulofthecommunity.org/.
---
PROJECT BIBLIOGRAPHY:
Cresswell, Tim, (2004). Place: A Short Introduction (Short Introductions to Geography). Victoria, Australia: Blackwell Publishing.

Crowhurst Lennard, Suzanne, (??). Genius of the European Square. Portland, Oregon: International Making Cities Livable.

Duany, A., Speck. J., et. al. (2000). Suburban Nation: The Rise of Sprawl and the Decline of the American Dream. New York: North Point Press.

Hayden, Delores, (1997). The Power of Place: Urban Landscapes as Public History. Cambridge, MA: The MIT Press.

Hermansen, D. R. (1968). Indiana County Courthouses of the Nineteenth Century. Ball State University.

Leinberger, Charles, (2009). The Option of Urbanism; Investing in the New American Dream. Washington, D.C.: Island Press.

Oldenburg, Ray, (1999). The Great Good Place: Cafes, Coffee Shops, Bookstores, Bars, Hair Salons, and Other Hangouts at the Heart of the Community. New York: Marlow and Company.

Pacione, Michale, (2009). Urban Geography: A Global Perspective. New York: Taylor and Francis.

Speck, Jeff, (2012). Walkable City: How Downtown Can Save America, One Step at a Time. New York: Farrar, Straus and Giroux.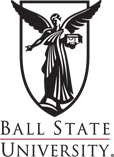 © 2013 Ball State University. All Rights Reserved.